Gaean Teacher
Username: Eric the Smith
Name: Seira Slate
Age: 30
Height: 525ft
Teacher or student teacher: Teacher
Subject(s) you teach: Health, Science, Biology, veterinary animal care and treatments,
Appearance:
Bio: Seira Slate was the one who proposed the fieldtrip to a planet full of strange animals that she had been studying ever since she was in teacher's college. She had abducted few of these animals to learn their physical appearance and figure out how she can teach others how to look after and make sure they are kept in good health. After she found out all she learned about from the abducted animals she found out that they call them selves humons. Atleast that is what she got from their strange langague. She proposed that these Humons can be used as pets so she wanted to go and take her class and a few other classes on a fieldtrip to gather some of these humons to bring back as pets for each class as well as let the girls from each class keep one or two as their own pets.
Background information: When Seira was 15 years old she made a clone of her self well not really a clone she did use her own dna but she made a baby using cloning techniques. She named the baby Molly.
Gaean student
Username: Darkangle
Name: Molly Slate
Age: 15
Height: 500ft
Grade: 10
Appearance:
Bio: Molly is the daughter of Seira but she wasn't born like most gaean's. Her mother Seira took her own dna and modified it so that she would have a baby when she was 15. Ever since Molly started school her mother ended up being her homeroom teacher every single grade so most of the other girls in her class think she gets special treatment. Molly has never managed to get a mark above a C+ so she hopes to prove to her self and to the others on this fieldtrip that she can do something perfectly!
Username: up for grabs
Name: Melissa Techne
Age: 14
Height: 425ft
Grade: 9
Appearance: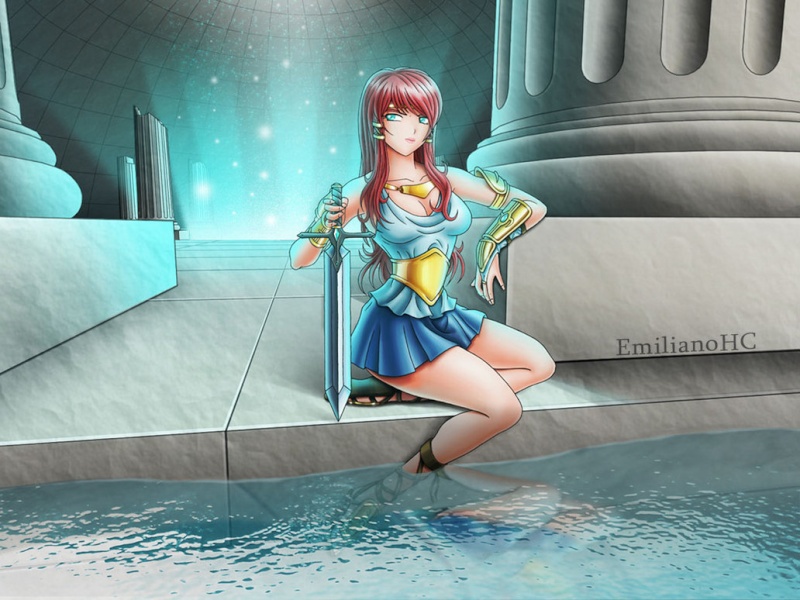 Bio: Melissa was born into the temple priestess clan on gaea. She wears what appears to be the earth equilivent of toga's and ancient greek fashions. She is head strong, and a bit of a tomboy although she has a weakness for cute things. During school she seems to be failing every subject probably because she is forced to become a high priestess after she graduate high school and doesn't feel the need to learn. Due to her standing in society she is allowed to fail her subjects and still get to go on fieldtrips and extracurricalar activities.
Human
Username: Eric the smith
Name: William Smith
Gender: Male
Age: 22
Height: 5'9"
Appearance:
Bio: William is a freshmen at the university of space observation learning to become an astronomer. One day during class he noticed a planet that seemed to have life on it.
Username: Darkangle
Name: Sarah Delva
Gender: Female
Age: 22
Height: 5'8
Appearance:
Bio: coming soon XP